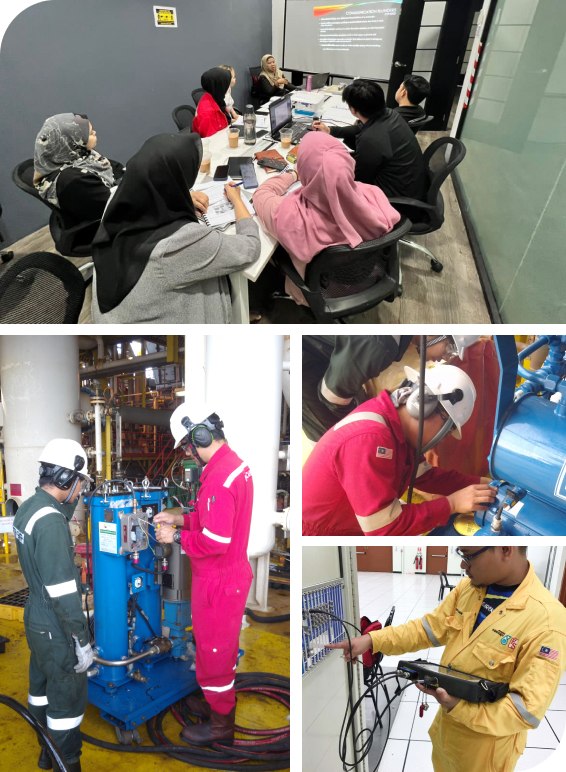 Incorporated on 2 June 2008, FIRM SYNERGY SDN BHD (FSSB) is a company that certified ISO 9001:2015 based Sabah. FSSB is an oilfield service provider to the upstream and downstream sectors in the oil & gas industry with strong and growing presence over East and Peninsular Malaysia to serve diverse range of customers that include multinational oil majors, national oil companies as well as multinational oil corporation. Over the years, FSSB has grown both technically and through strategic alliances with local and international renowned technology partners.
In 2010, FSSB was granted a license to trade in accordance with Petroleum ACT, 1974 by Petronas. Since its appointment as an approved Petronas Licensed Supplier in Malaysia, FSSB has secured several projects with Petronas Carigali Sdn Bhd and subsidiaries as well as for other Oil & Gas companies throughout Malaysia.
In 2014, another notable milestone for FSSB as we are appointed as Petronas Vendor under their Vendor Development Programme (VDP) for The Provision of Condition Based Monitoring (CBM) Services (Mechanical) for Petronas and PACs in East Malaysia Region as well as in Peninsular Malaysia.
We have established ourselves as the preferred service provider via high consciousness in HSSE practices, whilst actively improving on world class service delivery, deploying the well trained competent personnel who and utilizing the best-in-class tools and technology. We understand the challenges faced by our clients through listening and going extra mile to offer a high degree of customer satisfaction.
Please Provide Your Details
Our Certifications & Credentials