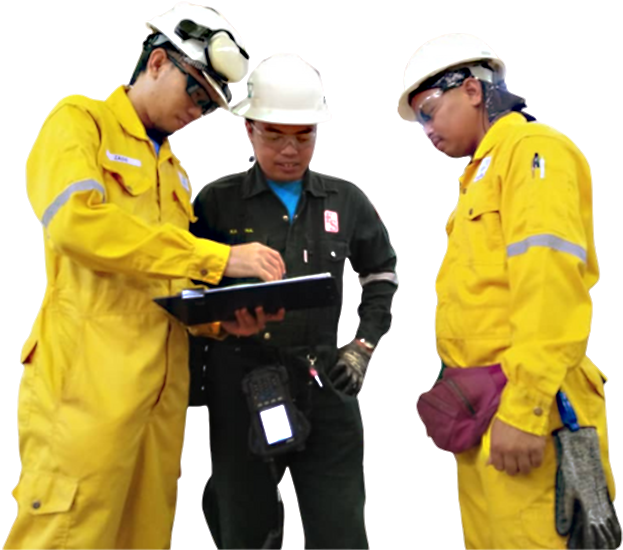 Condition Based Monitoring
Define as measuring of specific equipment parameters, noting signs of any significant changes that could be indicative of an impending failure.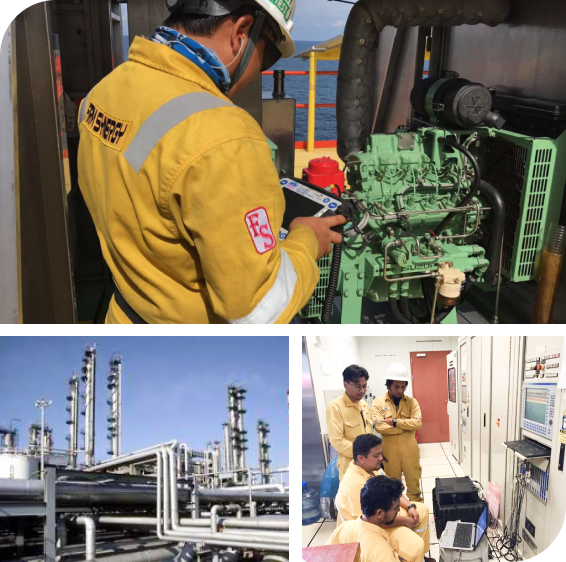 Firm Synergy Sdn Bhd objective is to deliver World Class Services and Operational Excellence to our customers
FIRM SYNERGY SDN BHD (FSSB) is a company that certified ISO 9001:2015 based Sabah. FSSB is an oil field service provider to the upstream and downstream sectors in the oil & gas industry with strong and growing presence over East and Peninsular Malaysia to serve diverse range of customers that include multinational oil majors, national oil companies as well as multinational oil corporation. Over the years, FSSB hast grown both technically and through strategic alliances with local and international renowned technology partners.
World Class Services & Operational Excellence
Having a skilled workforce is essential to achieve organizational goals and maintaining competitiveness.
Focusing on bumiputera & provide opportunities for Sabahan local to fulfill a sense of duty and responsibility
We strive to show deep respect
for human beings internally and externally. We are vibrant, appreciative & camaraderie.
Provide necessary training and development, performance management, career planning, promotion and advancement, and work-life balance support.
Accrediated with Quality Management Sysitem